Cardiff Minibus Hire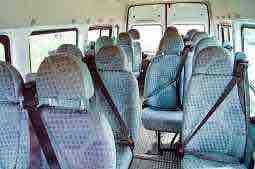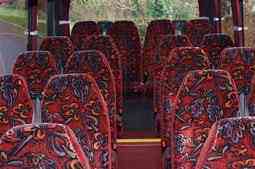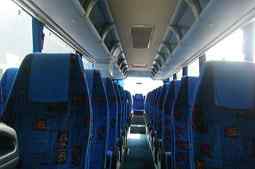 HOME – Cardiff 
Group travel is always challenging, because of the paucity of options. The only way groups can travel together in comfort is by hiring a minibus or coach. When you opt for Cardiff minibus hire, you need to consider not just the vehicle, but all other aspects of the trip.  
 
Choice of vehicle: A good vehicle eases the journey, and reduces stress levels. It is not enough to simply get a vehicle that fits in all members of the group. To select the right vehicle, consider the purpose of the trip, and the facilities inside the vehicle. For instance, when hiring a minibus in Cardiff for airport transfers, it is important to select a vehicle with ample luggage space. When opting for minibus hire in Cardiff to transfer guests to a stag do or hen do night out, it is important that the vehicle has state of the art music and entertainment system, for the guests to be fully charged up, and in a lively mood. With our large fleet of the latest vehicles, including Mercedes 16 seater, Ford Transit, Iveco coaches, and Volvos, we are best positioned to serve you in this regard. Our vehicles come in varying seat configurations, ranging from six eaters to 72 seater double decker coaches, have ample luggage space, and come fitted with all modern gadgets and accessories to enhance your comforts. 
 
Reliability: Do not go by the glitz and glamour alone. A comfortable vehicle will serve no purpose if it breaks down on the way, leaving you stranded. We make it a point to replace our vehicles frequently, so that it does not develop problems as it clocks in miles. Furthermore, all our vehicles undergo servicing at recommended intervals, proactive maintenance, and daily check. With our Cardiff minibus hire, the chances of you being left high and dry are next to nothing. In the unlikely event of some mishap, our large fleet size, and round the clock operations ensure than a replacement vehicle is always at hand.  
 
Security: Security is the most underestimated factor when it comes to Cardiff minibus hire. A big contributing factor to our success is our paying finer attention to detail, and it is no different when it comes to security. Even as we promise comforts, punctuality, and everything else, security is our overriding concern, and we never compromise on security. Our drivers are trained in the fine art of balancing security considerations, with other considerations, such as the need for speed. They would, for instance, take an intelligent diversion through another route, rather than over speed, if they are running late. All our vehicles come fitted with GPS, facilitating real time tracking. 
 
Service: Another factor which customers underestimate is the service. The service can be as important as the security. For instance, consider a situation where you are promised a state-of-the-art comfortable vehicle, but the vehicles does not arrive in time to pick you up, for airport transfer.
 
Cost: Cost is always the first consideration, and at times, the only consideration customers make when opting for minibus hire in Cardiff. We score in this front to, but offering rates that are much less than what competitors charge. With our comprehensive high quality service, couple with the lowest rates, we deliver maximum value to our customers, and it is for this reason we have received several glowing testimonials from them, and we have a strong base of regular and repeat customers, including several corporate clients. 
 
Cardiff, the famous port city, and capital of Wales, offers several places of interest, and things to do.  
 
As it is with all cities, with a rich history and culture behind it, Cardiff abounds in several interesting museums. The St Fagans National History Museum is ranked as the best museum in the city, followed closely by the Cardiff Castle Museum. The National Museum is another good museum to spend a day. 
 
The city offers several monuments of note, the most prominent being the lovely Cardiff Castle, and Castell Coch, a castle with fairy tale setting. 
 
Cardiff Bay, UK's most successful regeneration project, hosts several buildings, institutions, and other places of interest. The top attractions include Senedd, a striking government building, Wales Millennium Centre, a contemporary museum and cultural complex that offer popular musicals, the Norwegian Church Arts Centre, Techniquest Science and Discovery Centre, Crafts in the Bay, Roald Dahl Plass, an amphitheatre which is a major venue for carnivals, Cardiff Bay Wetland Reserve, with its rare birds, and several other attractions, and more. 
 
The countryside around Cardiff is noted for its spectacular natural beauty. Bute Park, is one of the best city parks in the world, and a pristine heaven in the midst of urbanity. The Roath Park with its lovely garden and lake, offers another noteworthy outdoor experience, as does the Garth Hill Mountain. The Cosmeston Lakes Country Park, Cathays Park, and the Cardiff Arms Park are other prominent locations to spend some quality time out, experiencing nature at its best. 
 
There is no dearth of activities, for all ages, in the city. Cardiff International While Water, with facilities for rafting, kayaking, surfing, and canoeing, the Boulders Indoor Climbing Centre, Doctor Who Experience Centre, and several other facilities keep locals and visitors alike engaged for days on end.  
 
To book a minibus hire in Cardiff, simply fill the online booking form or get in touch with our customer care through live chat, phone, or email. You may schedule pick up at any time of the day or night, anywhere in Cardiff (CF) post code area, or nearby airports.  
WHY CHOOSE US
Coach Tracker
Flights monitor at all airports
Manage your booking
Printer friendly tickets
G.P.S System
Specialised GPS system Pick you up on time
Timetables
Excellent time keeping
Avoid train delays
Switch to coach to avoid rail disruption
Save money
Save money on all coach sizes
Travelling with us
Voted number 1 for customer service
Luggage capacity
All vehicles have luggage capacity depending on the number of people
---
Online Exclusives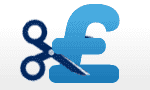 Lowest Rates Guaranteed save money on all sizes coaches.
Creditcards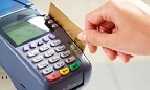 All Credit Cards Accepted
( charges may apply )
Business Accounts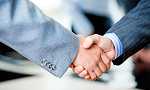 Business Accounts and Contract Work welcome.
Travel to Europe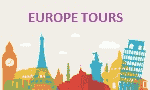 Travel to Europe- All inclusive
24 hours service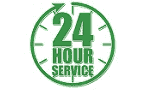 24 hour service 7 days a week.
Airport transfers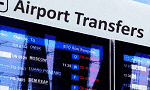 Airport transfers Free parking included at all airports.